Product Detail
Product Tags
Buyer Reviews
Adhering to the principle of "quality, service, efficiency and growth", we have gained trusts and praises from domestic and international client for . we look forward to having the opportunity of working with companies around the world for joint growth and mutual success.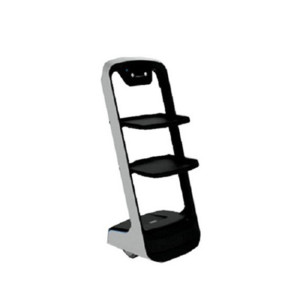 Happy delivery Multifunction Food Delivery Robot for Restaurant Cruise mode
In cruise mode, it can carry self-service drinks, dessert snacks, or paper towels, run through the waiter's well-defined cycle path, and invite customers to access or taste through voice and on-screen display. Direct mode
In direct mode, it can serve multiple tables at the same time. Place the dishes ordered by different customers on several trays, then enter the corresponding table number, which can plan the best path and deliver the dishes as fast as possible. Robot positioning navigation
To accurately and safely move a robot from point A to point B in an unknown space, it needs to have strong autonomous mobility, including knowing where you are, knowing where you are going, knowing how to go, and responding to what might happen. .
Several sensors assembled thereon perform their duties and provide the collected environmental data to the processor. The processor builds a high-precision indoor map based on the SLAM algorithm to provide the basis for autonomous navigation. The combination of relative positioning and absolute positioning enables real-time positioning of centimeters. Intelligent obstacle avoidance also uses sensors with different characteristics, safe and efficient. Its advanced path planning algorithms ensure that the robot always runs in the shortest path, ensuring optimum efficiency.
Multi-robot collaboration
It relies on lidar and UWB for positioning and navigation without the need for ground track assistance. As a result, robots can move freely indoors, providing a prerequisite for multi-robot collaboration. We have developed a multi-robot meal delivery scheduling system and are at the forefront of multi-robot collaboration solutions for the service robotics industry. Thanks to this system, it can break through the efficiency limits of delivering robots and does not bring any imagination to the restaurant.
Mobile robot chassis
The commands issued by the intelligent cerebellum need to be carried out step by step, depending on its flexible but stable chassis design. This is a six-wheeled robot without rails. The two drive wheels and the four drive wheels are independent suspension systems. Therefore, the protrusions on both sides of the robot do not affect the other side, improving the operational stability. In addition, it has an accurate brake control system with a parking time of up to 0.5 seconds to prevent collisions in an emergency.
Indoor distribution robot expert around you
1. Minimalist optimized structural design, comfortable experience,and peace of mind
2. Multi-sensor fusion positioning makes the dining car more excellent automatic operation
3. High-precision scanning, self- optimized route, real-time positioning to
centimeter accuracy, and rapid and intelligent obstacle avoidance are the core advantage.
4. Provide dual-route (direct, cruise) delivery mode to meet different customer needs
5. A rigorous team of experts is always at your service, one purchase,lifetime warranty
Precise robot positioning navigation system
High-precision map construction
Create high-precision indoor maps with efficient processor andSLAM algorithm system using advanced precision sensing system
Optimized path planning
Advanced path planning algorithm settings ensure optimal pathoperation during runtime
Centimeter real-time positioning
The combination of relative positioning and absolute positioning
system ensures the effectiveness of real-time positioning and reachesthe international level of centimeter level.
Extreme speed intelligent obstacle avoidance
Through the cooperation and cooperation of different sensors, therobot can effectively avoid obstacles during operation and is stableand safe.
Simple and effective product design
1.Abandon the traditional humanoid redundant design,retain the practical design of the tray and mobile platform
2. Maintain the design assurance structure above the centerline of the robot to maintain the stability of operation
3. With comfortable warm white and quality black,it blends with the style of modern restaurants, hotels and other public places.
Start working easily
As a new employee of the restaurant, "joining" is no simpler than happy delivery. There is no need for ground rails to assist in operation, and no training is required. In the shortest 2 hours, it can complete the map construction and be put into use. It has no work-related injuries and no sick leave, and features such as remote repair of faults and remote upgrades of software make restaurant operators worry-free and labor-saving. The model waiter in the restaurant is it.
Know the road and walk
Multi-sensor fusion positioning and navigation technology based on lidar, vision, UWB, IMU, encoder, infrared and ultrasound provides its autonomous mobility. The four core functions of autonomous movement include centimeter real-time positioning, high-precision map construction, extremely fast intelligent obstacle avoidance and optimal path planning.
Reasonable structure
Unique anti-overturn design is safer
The sloping multi-layer tray design on the back not only increases the carrying capacity of the happy transport, but also keeps the center of gravity above and below the centerline of the robot. Tilting forward or backward is not easy.
A shock-absorbing chassis with suspension system, mats with non-slip mats and smooth motion control ensure these smooth transport of cutlery and avoid spillage.
Efficient three secrets
As a food distribution robot, its biggest feature is super high efficiency.
- Reasonable and stable structure, can load multiple pallets;
- Excellent algorithm, a multi-meal meal;
- The industry's first dispatch system, multiple robots can work together;
These secrets make it the best choice for restaurants to save labor costs, improve food supply efficiency and optimize service quality. Charging time: 4H
Continuous working time: 24H
Single pallet load bearing: 10kg
Climbing: 15 degrees
Machine material: ABS / aviation grade aluminum alloy
total measurement: 516*500*1220mm Happy delivery lite: Direct meal delivery Yes
Cruise delivery function No
Shortest path to meal No
Multi-machine cooperative scheduling system Yes
Positioning accuracy Standard
Intelligent obstacle avoidance Standard
Feeding at a constant speed Standard
Number of plates 3
Shipping multiple dining tables at once 3
Advertising customization No
Easy to deploy Standard
Remote upgrade Yes
After sales service Yes Happy delivery standard: Direct meal delivery Yes
Cruise delivery function Yes
Shortest path to meal No
Multi-machine cooperative scheduling system Yes
Positioning accuracy precise
Intelligent obstacle avoidance agile
Feeding at a constant speed more stable
Number of plates customize(1-5)
Shipping multiple dining tables at once customize(1-5)
Advertising customization Yes
Easy to deploy Standard
Remote upgrade Yes After sales service Yes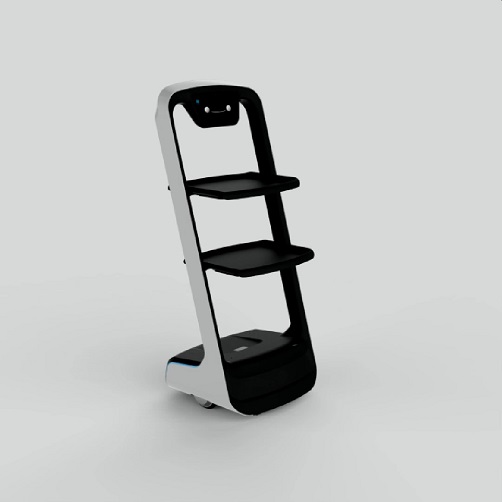 With a sound business credit, excellent after-sales service and modern manufacturing facilities, we have earned an excellent reputation among our customers across the world for Multifunction Food Delivery Robot for Restaurant. The product will supply to all over the world, such as: Christmas Island,United Arab Emirates,Uganda. In order to meet our market demands we now have paied more attention to the quality of our products and solutions and services. Now we can meet customers' special requirements for special designs. We persistently develop our enterprise spirit "quality lives the enterprise credit assures cooperation and keep the motto in our minds: customers first.